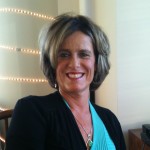 Hello!  My name is Cathy and I love to inspire people to be their best. I am a Professional Life Coach, Consultant, Mediator and Trainer. I also worked in the Public Sector for over 20 years which actually inspired me to start my "Motivating Workplace" website. I have a gift of empowering employees, leaders and interns.
I started out as a Recreation Leader when I was in college. I was able to work with children and teach them how to interact with others, play and have fun! When I finished college, I wanted a new challenge. I got a job in the same Parks and Recreation department as Recreation Specialist. I loved this job, too. I was able to inspire and bring out Recreation Leader's talents and confidence. Each leader had a different talent and I was so excited about seeing each staff member contribute and make a difference with children. I remember having an amazing boss, Dave, who taught me to see the best in people. He said that everyone had a gift and if you focused on their strengths and not their weaknesses, you would create an amazing workplace. I did just that and had the time of my life coaching, mentoring and inspiring staff to be their best. Dave believed in me as a leader before I believed in myself.  I was lucky to have Dave as one of my best mentors/supervisors in my career.  I will never forget how he helped me grow.
I was lucky enough to have a few more supervisors who saw gifts in me and helped bring out my strengths even when I didn't see them yet. My wonderful mentor, Barbara, saw me as a Trainer, so she allowed me to train other Recreation Leaders. I grew so much working with her. I ended up being the Citywide Training Manager years later in Human Resources.  Another supervisor Traci believed in having fun while working hard.  She also believed in being really honest. I could trust her because she had my best interest at heart even when she had to say things that I might not want to hear.
I had many more supervisors throughout my career; all of them being very different. Hewitt had a great deal of trust in me and let me run my youth programs.  He didn't micro-manage.  Hewitt believed in me and encouraged my leadership.   Virgina believed that I could create and manage a Citywide Employee Mentoring Program.  Her trust in me was so awesome. She brought me over from PRNS to HR where I was awarded a Council Commendation for creating the Citywide Mentoring Program.  Another manager Brooke believed in celebration. He always took time out to celebrate accomplishments with our team. Kelly had a million ideas and allowed her team to be innovative. She allowed me to use my creativity and try out some very unique trainings. Kelly was upbeat and motivated which set a good tone for the team. Eileen, who was a straight talker, pushed me to my absolute best. She was rigorous but had compassion. I could trust her because she always had my back. Valerie, my next supervisor had an amazing gift of listening. I could share my insecurities or fears and she would just listen. The gift of listening is priceless.  She also trusted my judgement and didn't micro-manage. Valerie also provided flexibility in the workplace which is very much appreciated.
Throughout the years, I found it so interesting that a supervisor or leader had the power to "make" or "break" a team. If a supervisor believed in his staff, took the time to mentor and coach, amazing results were produced. When a supervisor didn't believe in his/her staff and focused on micro-managing and discipline, the whole attitude of the team was different.
A couple of years ago, I received a Pride award for Celebration which went to our group: Promoters and Innovators of Employee Recognition, a four-member team from the departments of Human Resources, Housing, Transportation, and Information Technology. Our exuberant Team saw a citywide need for a program to recognize employee accomplishments, reward excellence, and create an enjoyable workplace. We spent countless hours developing the City's "Recognize" program, training ambassadors from all departments, creating the first "Employee News Network" webpage and the "Recognition Tool Box."
All of my experience leads me here today.  I know what works and doesn't work. My experience as a Citywide Trainer Manager, Professional Life Coach, Mediator, Trainer and Consultant has also helped me support managers and organizations to create a Motivating Workplace. Feel free to contact me for any support. I can help you build a Motivating Workplace!
Check out my LinkedIn Profile:
www.linkedin.com/in/cathylifebydesign/
Visit my other websites too!
http://www.ConflictSkillsCoach.com
http://www.LeadershipDevelopmentCoaches.com  
http://www.EmployeeTrainingDevelopment.com