More organizations are now working with Interns and Generation Y (GEN Y) employees. The characteristics of generation Y (those born between 1980 and 2000), in the workplace are different than other generations. They have a different way of working and how they produce results. Ensuring that the different generations working together under one roof actually work well together is a big concern for many employers. After all, if knowledge isn't able to be sufficiently shared from generation to generation, older generations will eventually retire — taking with them decades of experience. In addition, workers who work well together are likely to be happier, engaged and more productive.
When I talk about the 5 different generations in the workplace and mention "characteristics of generation Y", I hear a variety of comments from managers and staff that include "Entitled" &"Job hoppers. However, I have always seen them as "smart,", "technically savvy,", "comfortable with change," and "creative." I like to encourage managers and staff to rethink their notions of what we think Gen Y is all about, to consider the strengths they bring to today's dynamic workplace and to use this knowledge and understanding to more recruit and retain Gen Y workers successfully.
.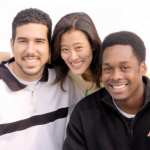 In the next five to 10 years, the number of Gen Yers in the workforce will increase dramatically. As the number of Gen Y workers is only getting larger, it's time that companies learn more about Gen Y so that we can understand them, appreciate their unique strengths, and more successfully integrate them with other generations in the workplace. These new employees bring expectations for work styles that are often significantly different from those of their older Generation X and Baby Boomer colleagues. Specifically, here is a list of  some of the characteristics of generation Y . 
• High expectations for work styles that are often significantly different from those of their older Generation X and Baby Boomer colleagues. They have a desire for more flexibility on where, when, and how work gets done.
• Strong interest in working collaboratively in teams to reach a goal or solve a problem.
• Limited regard for hierarchical boundaries between teams and job levels.
• High interest and involvement in making and maintaining connections with others, based on common interests and experiences. They work well on teams.
• Strong need for communication-you can often count on Gen Yers to spread out the message fast and often.
• Low attachment to stability and routine, with more interest in work that involves a variety of activities and interactions.
• Expectation that all work tools available in their private lives (e.g., social networking, Internet-based information sharing, mobility devices, and more) will be available to them in their work lives. The more tools you have available, the faster Gen Y can complete work and stay engaged. They are very comfortable with technology.
• High interest in the green movement. Let them be leaders in this area.
• Need for Recognition- they want to be told they did a good job when they produce results.
• Strong expectation for diversity. If your company says you believe in diversity, but then a Gen Y worker shows up and all workers look the same — they will think you're not living up to your diversity message. This generation has grown up with a greater awareness of and comfort with diversity of all kind.
• Willingness to discuss the amount of money they are (or aren't) making at your organization. They are comparing how competitive your salary is with your competitors –
. If you would support to train managers on how to work with Gen Y or the other generations in the Workplace, feel free to contact me. I also provide coaching and collaboration resolution services for managers, employees and/or teams.